Universal Group
News and Activities
YCTA Obtains a Shield of Excellence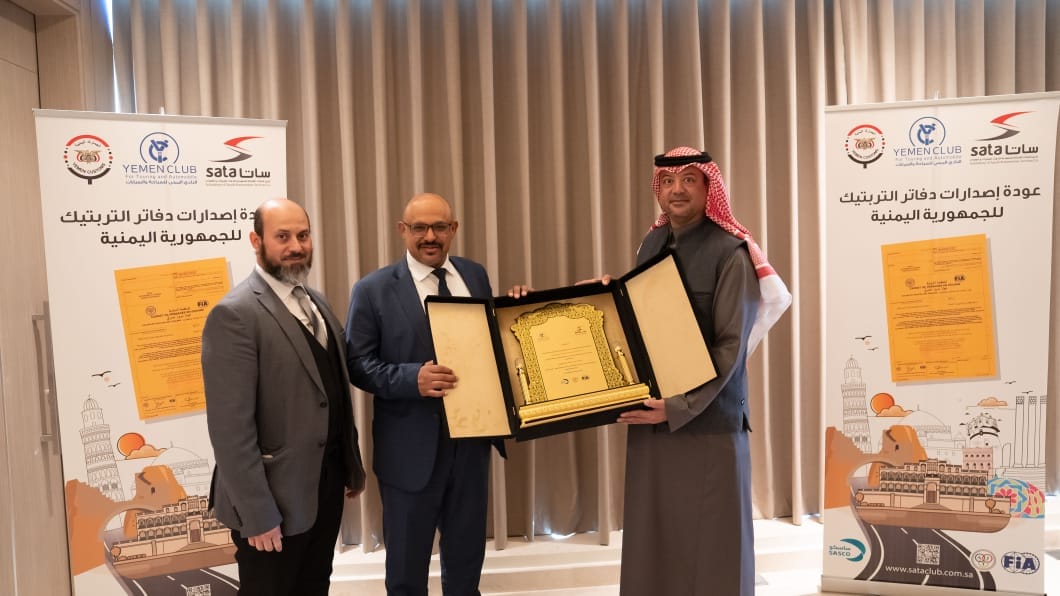 The Yemen Club for Touring & Automobile has turned its last page of 2022 with great success, where it has succeeded, after persistent and continuous efforts, in reusing the CPD (Trip Ticket) issued by the SATA (Saudi Automobile & Touring Association).
On that occasion, an honoring ceremony was held on Wednesday, December 28, 2022, in Riyadh city, in which both the CEO of SATA, Riyad Saleh Al Malik and the Director of Customs Authority honored the General Director of Yemen Club for Touring & Automobile, Ahmed Abdulmalik Al Shaibani with the Shield of Excellence in appreciation of his efforts. In his part, the General Director of the Yemen Club has expressed his sincere thanks and appreciation to the SATA, represented by its CEO for this honor. He also praised the SATA's constant efforts and support to the Yemen Club for Touring & Automobile.
Knowing that the Yemen Club for Touring & Automobile is the only entity authorized in the Republic of Yemen to issue CPD (Trip Ticket) that enables its holder to travel across countries using his/her own vehicle, as it is a member of (FIA), (AIT) and (IRU) in addition to its membership in (ARSO). Furthermore, YCTA is considered one of the world-class local companies affiliated to the Universal Group of Companies providing several services, including the International Driving Permit (IDP) approved for driving vehicles around the world. It also represents international clubs, insures vehicles entering Yemen, as well as supervises the preparation of motorsports activities and events, and manages related competitions.