Universal Travel
The Journey Continues..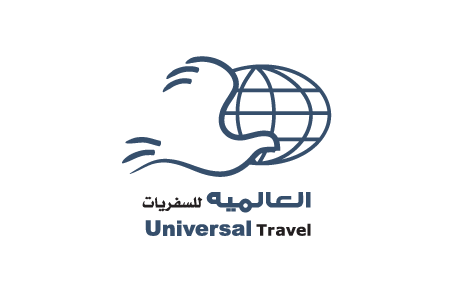 Universal Travel
We believe that your travel experience, whether for business or leisure, should never be impaired by any disruptions. Therefore, since the establishment of Universal Travel as a first core component of the group in 1983, we have been providing timely and high quality travel arrangements to our clients.
With more than 38 years of experience, through which we succeeded in acquiring performance awards from several international airlines in a highly competitive market, we remain proud of becoming exclusive representatives of several major airlines, including: Turkish Airlines, Royal Jordanian, EgyptAir, Flydubai, Safe Air Company, Alexandria Airlines, Air Djibouti, Travelport, Beds on line, ITL World and Nirvana Over the World.

Our services:
International & domestic tickets.
Group airfares & travel arrangements.
Group visa processing- Delivery of travel documents & tickets anywhere in Yemen.
24/7 service for travel itineraries and amendments.
Airport Lounge with Wi-Fi internet, refreshments and Meet & Assist services.
Issuance of travel & health insurance policies upon request.
Meet & Assist services in domestic airports including processing of all check-in/check-out formalities.
Air Ambulance and Medical Evacuation services.