Bin Alawi & Partners L.L.C
High quality services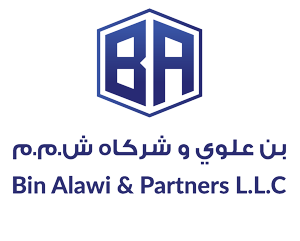 Bin Alawi & Partners L.L.C
Since its establishment in Muscat, the Sultanate of Oman, Bin Alawi & Partners L.L.C has been keen to meet the requirements of its customers in all various areas covered by its activities and to provide them with the highest quality standards through its distinguished and professional team.
Bin Alawi & Partners L.L.C, with the help of its partners in Oman, Yemen and GCC, provides various services to its customers, and it will continue to be a pioneer company to satisfy its customers and take the lead in all the fields in which it specializes and conducts its activities.
The vital areas covered by Bin Alawi & Partners L.L.C in the Sultanate of Oman are only the first step of future projects that Bin Alawi & Partners L.L.C seeks to achieve with tireless pursuit and the experience of its staff.

Our Services
• Telecommunication networks services, supplies and development within Oman
• Trucking of goods and equipment
• Postal Services (Postal and related services)
• Construction and general maintenance of facilities
• Installation of communication wiring and fiber cables
• Export, Import and Self-storage facilities