Universal Group
News and Activities
Universal Eagles (UESS) Holds Training Courses for Its Employees in Aden Branch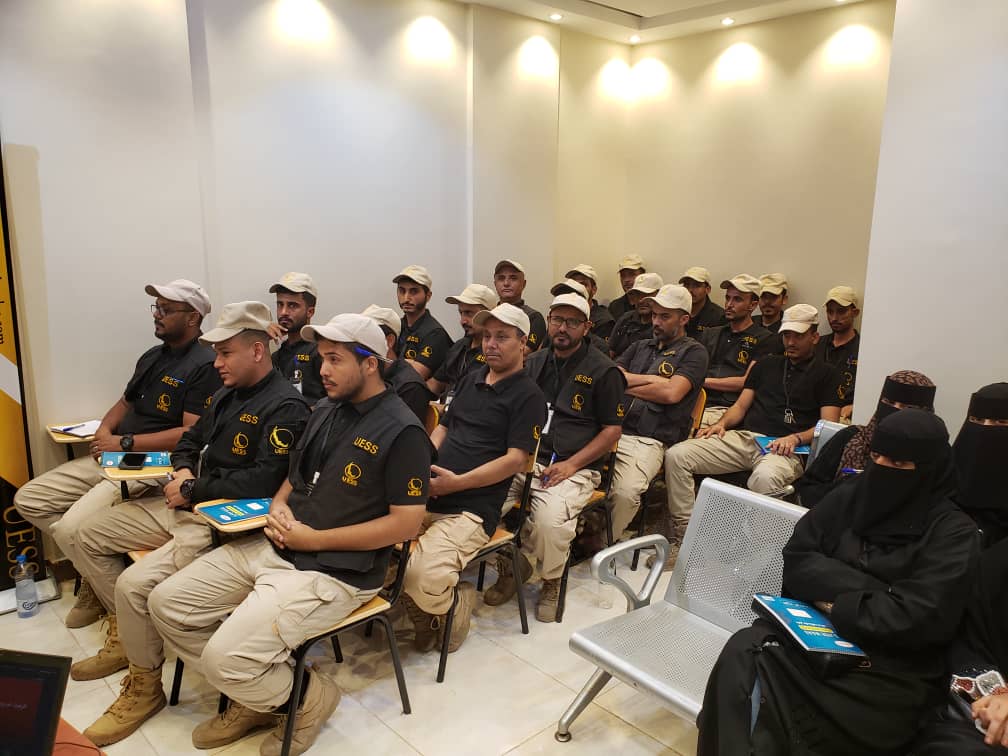 Universal Eagles for Security Services CO. LTD, Aden branch, has started its training courses for the year 2023 in the field of security guard, starting from Tuesday, November 14th, 2023.
The training courses have been carefully designed to equip participants with the necessary skills and knowledge to effectively carry out security guard duties. The topics covered in the course included security laws and regulations, inspection and surveillance techniques, emergency handling, and effective communication skills. The courses were delivered by a specialized team of experienced trainers in the field of security and guarding. The training also provided practical workshop for participants to enhance their practical understanding and develop their skills.
The first group successfully completed the training course, and the company affirmed its commitment to developing and training qualified security guard teams and pledged to continue organizing training courses to enhance the skills and expand the knowledge of its other groups in the regions of Aden.

In turn, trainers expressed their satisfaction with the quality and content of the training course, praising the hands-on training they received. They also expressed confidence in their ability to efficiently and professionally carry out their security guarding duties.