Universal Group
News and Activities
Universal Aviamarine Obtains ISO 9001:2015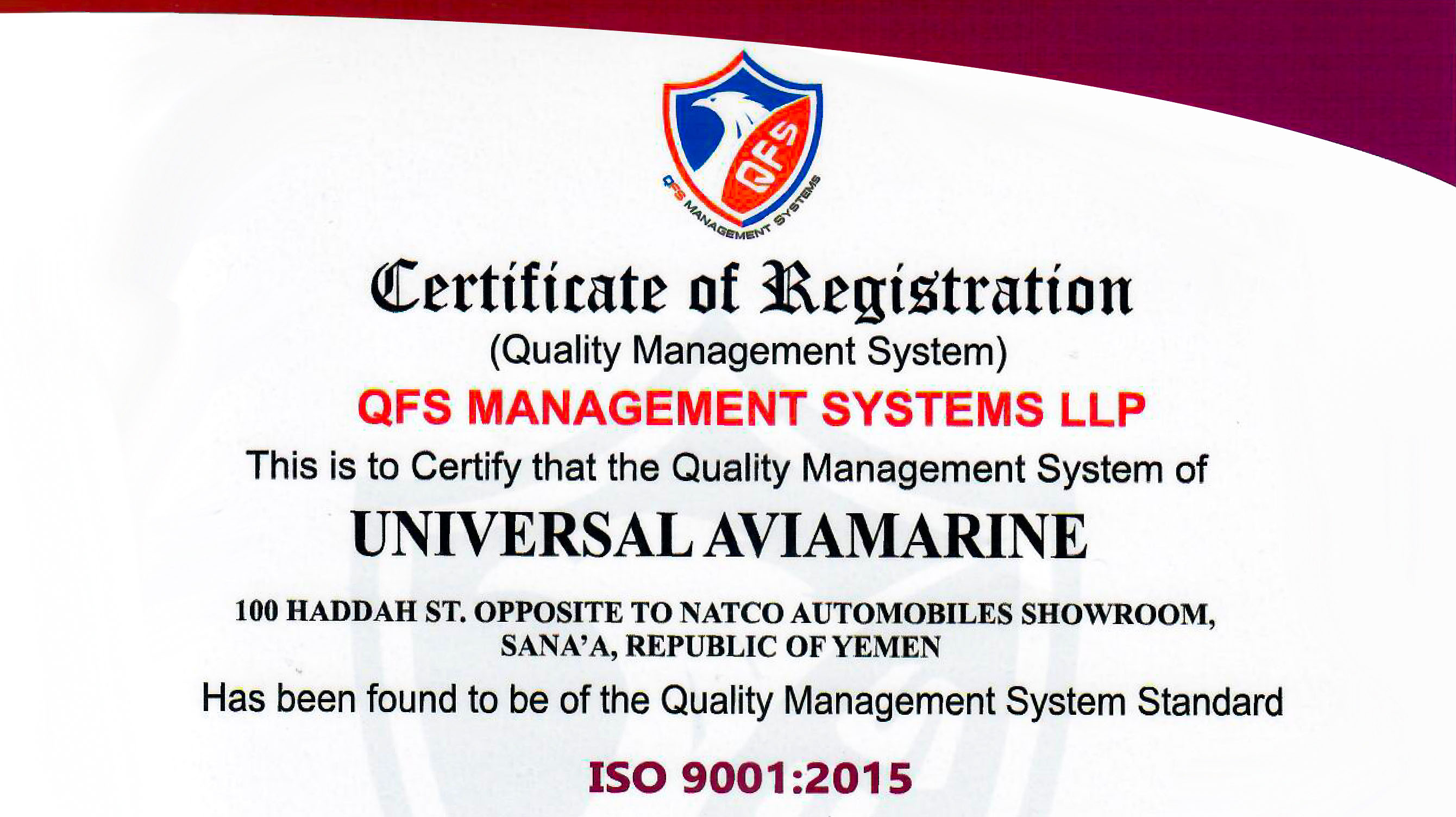 A New Year with A New Success…
Today, Universal Aviamarine (DHL Global Forwarding), a company of the Universal Group, specializing in transportation, delivery, air & ocean freight, customs clearance, and logistics warehouse management & storage, is proud to be awarded ISO 9001:2015.
ISO certificate is an internationally recognized standard that ensures our services meet the needs of customers through an effective quality management system. This certification also reaffirms the company's ability to consistently provide high-quality services that meet customers' satisfaction as well as applicable requirements.
And today with our ISO 9001:2015 certification, you will be guaranteed a high level of quality assurance in our services, where our ISO 9001:2015 certification qualifies that our internal systems are effective, consistent and efficient.
Universal Group of Companies, and the journey continues…