Universal Group
News and Activities
Unity Cup "22 May" Match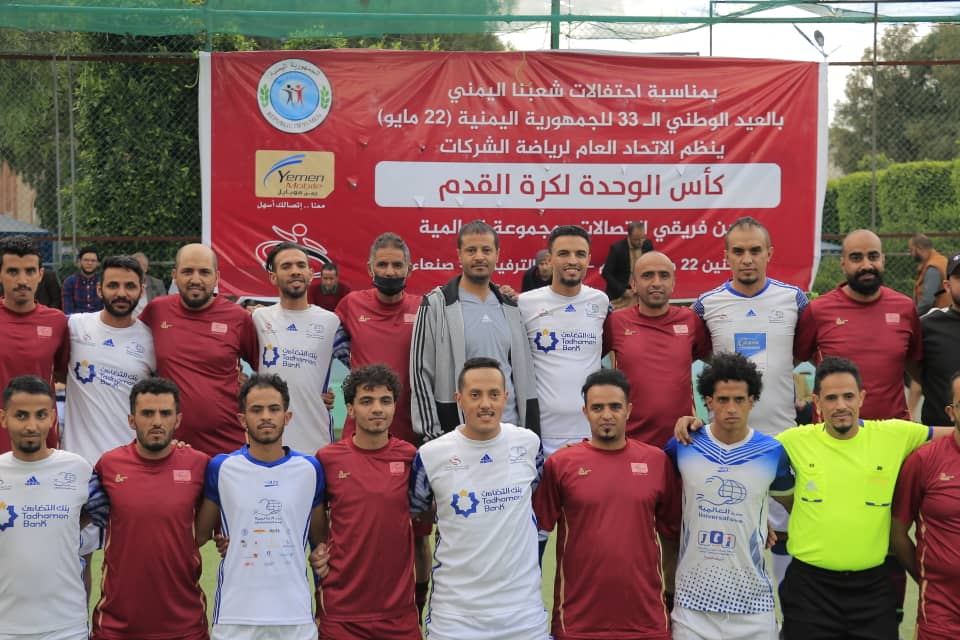 Yesterday, May 22, 2023, in an atmosphere full of enthusiasm and competitive spirit, the Unity Cup "22 May" match was held between Universal Group of Companies (UG) team and Telecommunications team at the stadium of the Sport Entertainment Club.
The match was fiercely competitive, and the players from both sides competed to the best of their abilities, presenting a high performance on the field, as they were characterized by speed and precise passing. Furthermore, the goalkeeper in both teams showed defensive cohesion in saving many potential goals and the match ended with Telecommunications team winning 1/0.
More importantly, this match is part of the sports activities in which Universal Group of Companies participates to strengthen competitive spirit, especially sportsman spirit , and to encourage its staff to do their best in all various fields of life. It also proves the high commitment of Universal Group to supporting and strengthening positive social relations among its staff.