Universal Group
News and Activities
The Prime Minister Receives the Study of Yemeni Migration- Reciprocal Impacts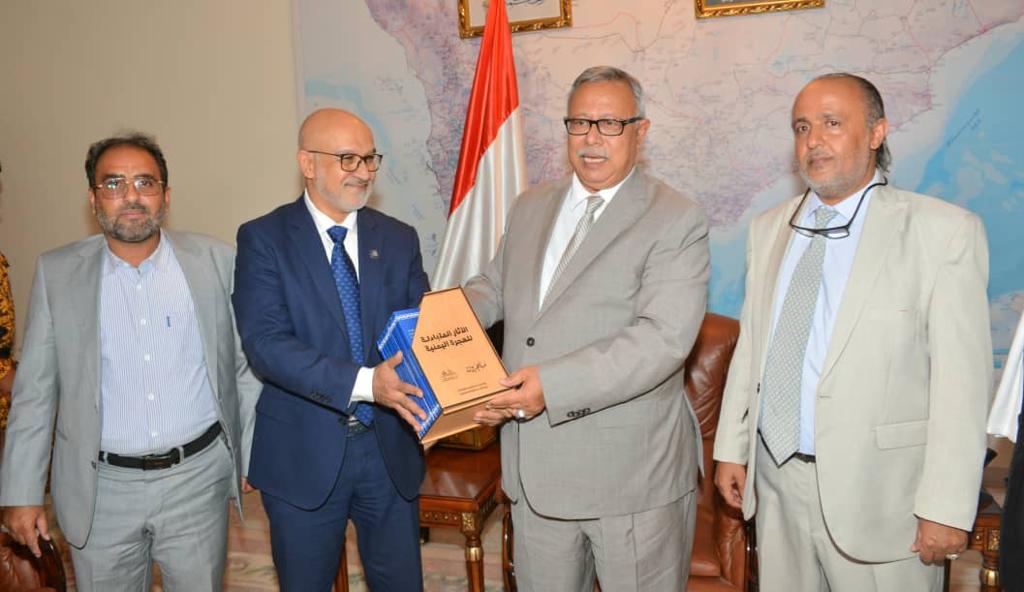 On Sunday, 23 July 2023, in Sana'a. In the presence of the General Manager of Universal Group and the Vice President of AKF, Mr. Jamal Omar, the General Manager of the foundation, Mr. Sadeq Al-Jama'ei, the Shura Council member, prime minister's adviser, and the adviser to the Ministry of Foreign Affairs and Expatriates, the Prime Minister received the Yemeni Migration- Reciprocal Impacts study. 
During this meeting, Mr. Jamal Omar stated the Foundation's aim of highlighting the countless positive achievements and roles of Yemeni migrants inside Yemen and abroad through this study, which the Foundation funded with generous sponsorship from the late businessman Mr. Alwan Saeed Al Shaibani and was executed by nearly forty researchers, academics and experts through local and international working groups in South Asia, India, Africa, Europe, and America.
He also pointed out the Foundation's desire to translate the study and its readiness to conduct a study on Yemeni brain drain and capital flight in the modern era.
For his part, the Prime Minister thanked and appreciated the Universal Group and AKF and expressed his appreciation for the late Mr. Alwan Al Shaibani and all those who contributed to this scientific project.