Universal Group
News and Activities
The Chairman of the Shura Council Receives the Study of Yemeni Migration-Reciprocal Impacts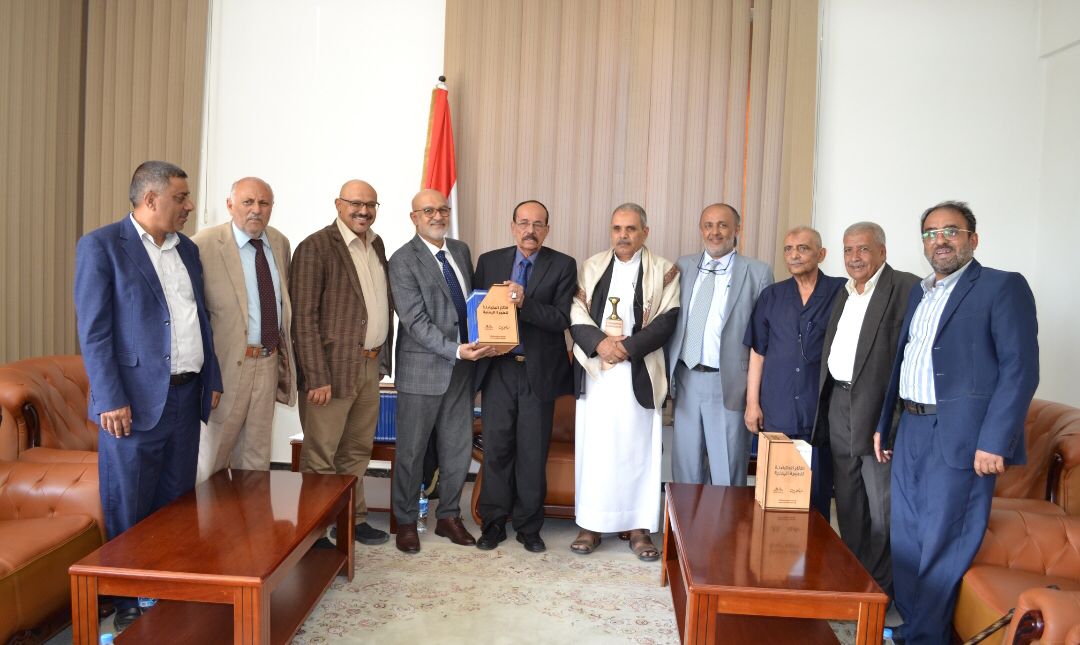 On Wednesday, 26 July 2023, in Sana'a. Al-Khair Foundation for Social Development (AKF), represented by its Vice Chairman and the General Manager of Universal Group, Mr. Jamal Omar, the Foundation's General Manager, Mr. Sadeq Al-Jama'ei, and the General Manager of the Commercial Sector, Mr. Ahmed Abdulmalik presented the Chairman of Shura Council with a copy of the Yemeni Migration-Reciprocal Impacts study, which highlighted the positive impacts of Yemeni migrants all around the world. This study was funded by the Foundation with generous sponsorship from the late businessman Mr. Alwan Saeed Al Shaibani and was executed by nearly forty researchers, academics and experts.

During the meeting, the Foundation's Vice Chairman Mr. Jamal Omar noted that this study aims to document the positive and effective roles of Yemeni expatriates and migrants and to shed light on their contributions in various fields of life and their role in civilizational and humanitarian development in the different countries they migrated to.

For his part, the Chairman of the Shura Council expressed his deep appreciation for this project, which contributes to preserving the honorable roles of Yemenis and focusing on their achievements abroad and in their homeland.
Image source: Saba.ye