Universal Group
News and Activities
Member of the Supreme Political Council Receives the Study of Yemeni Migration-Reciprocal Impacts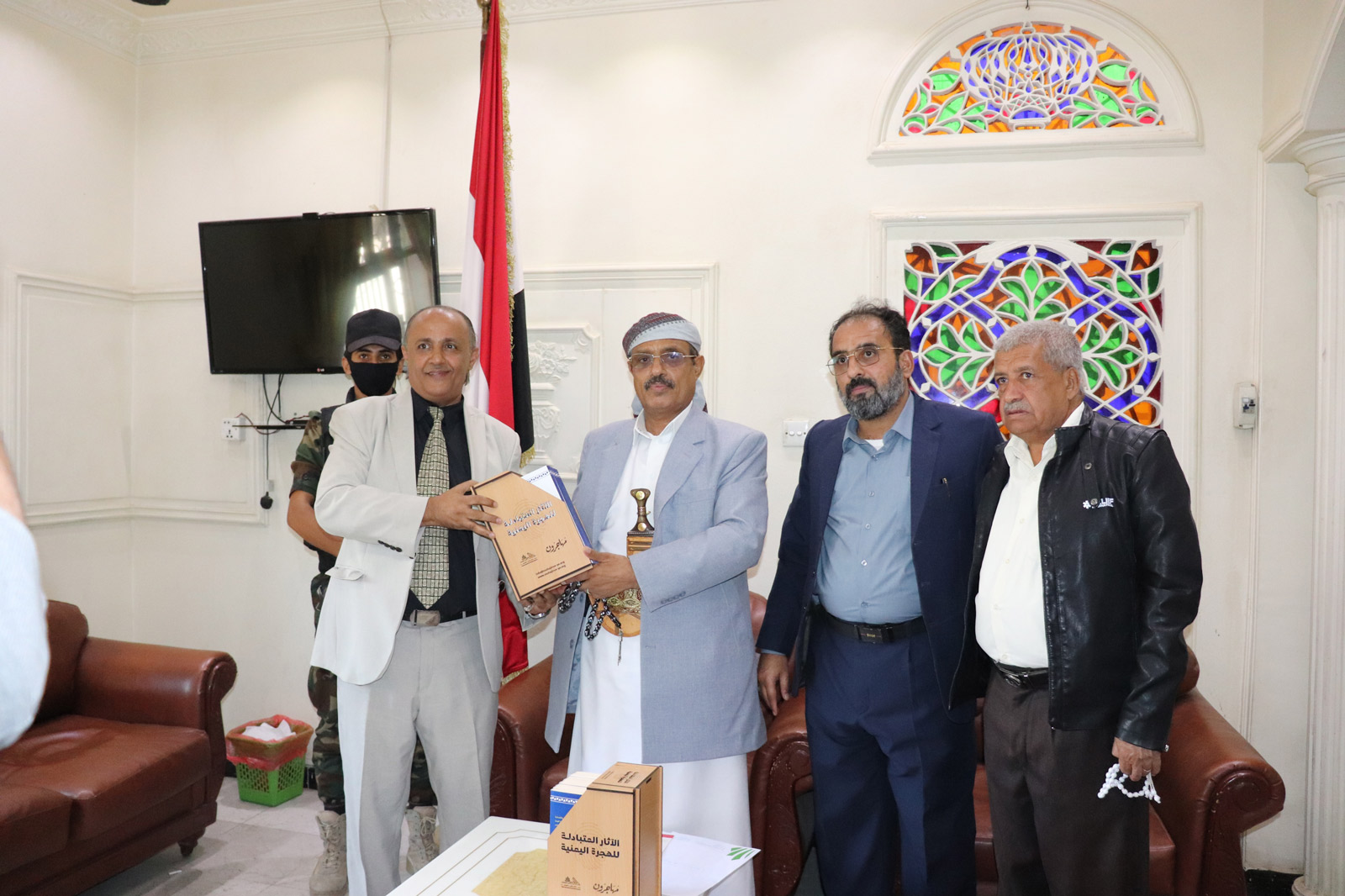 Member of the Supreme Political Council, Mr. Sultan Al-Samai, received a copy of the "Yemeni Migration-Reciprocal Impacts" study. During the meeting, the General Manager of Al Khair Foundation for Social Development, Mr. Sadeq Al-Jama'ei, shed light on the efforts made to conduct this study, which took over two years and included more than 65 meetings. He also pointed out that the study was divided into two sections: theoretical and field studies, targeting Southeast Asia, East Africa, Europe, the United States, Canada, and the Gulf countries.
Mr. Sadeq Al-Jama'ei emphasized that the study aimed to highlight the role and impacts of Yemeni migrants in various fields in migration countries, as well as delve into the underlying reasons behind Yemeni migration throughout history.
In turn, Mr. Al-Samai commended the efforts of Al Khair Foundation for Social Development and the businessman Mr. Alwan Saeed Al-Shabani in conducting this study, which represents a national project that reflects the cultural role of Yemeni migrants in migration countries. This meeting was attended by Mr. Amr Ma'adi Yakrib Al-Hamdani, a member of the Shura Council, and Mr. Aziz Al-Sulwi, the Advisor of the Minister of Foreign and Expatriate Affairs, both of whom are members of the study's publicity committee.