Universal Group
News and Activities
Head of the General Department of Consulates and Expatriates Receives the Study of Yemeni Migration-Reciprocal Impacts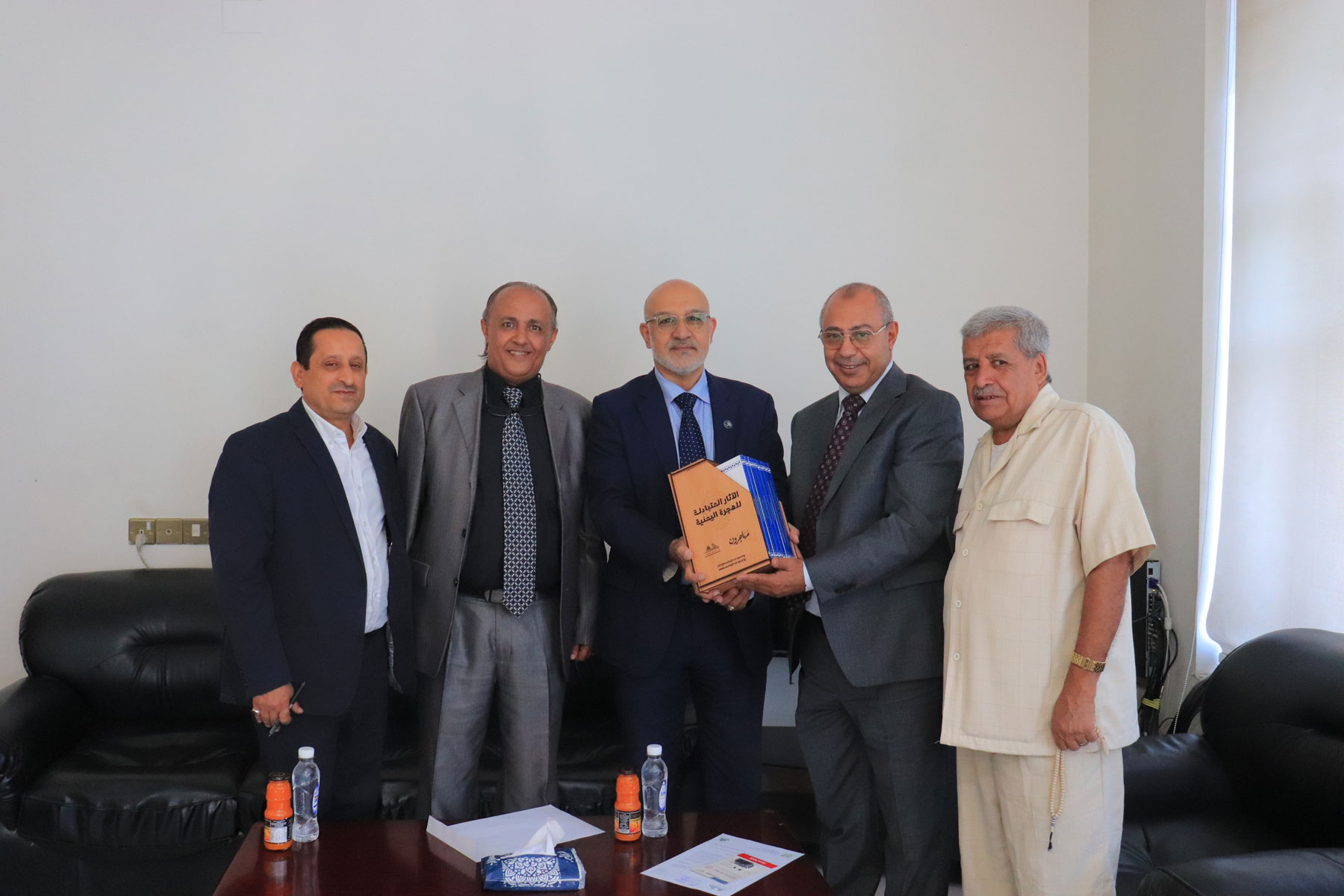 Mr. Jamal Omar, Vice Chairman of the Board of Trustees of Al-Khair Foundation and General Manager of Universal Group, accompanied by Eng. Sadeq Al-Jama'ei, the General Manager of Al-Khair Foundation, and Mr. Al-Ezzi Al-Salwi, a member of the Publicity Committee, visited the office of the Ambassador in the capital, Sana'a to hand a copy of both print and electronic form of the Study to Ambassador Ahmed Hameed Omar, the Head of the General Department of Consulates and Expatriates at the Ministry of Foreign Affairs.
During the meeting, Mr. Jamal Omar expressed his gratitude and appreciation for the tremendous efforts made by Ambassador Ahmed Omar in coordinating communication between the research team, communities, consulates, and diplomatic representations of Yemen abroad during the preparation phase of the study. He also pointed out that these efforts contributed to the success of the research team's work in ensuring the flow of necessary data and information for the completion of the study, as well as the successful implementation of field surveys conducted by field teams among many Yemeni expatriates abroad. 
On his part, Ambassador Ahmed Omar expressed his thanks and appreciation to the leadership of Al-Khair Foundation for Social Development and its late Chairman, Mr. Alwan Saeed Al-Shaibani (may Allah have mercy on him) for accomplishing this study. Furthermore, He promised to do his utmost to disseminate the study and deliver it to all relevant parties and interested individuals within Yemeni communities, diplomatic representations, and community schools abroad.