Universal Group
News and Activities
DHL Express – Yemen Wins IT Excellence Best Country Award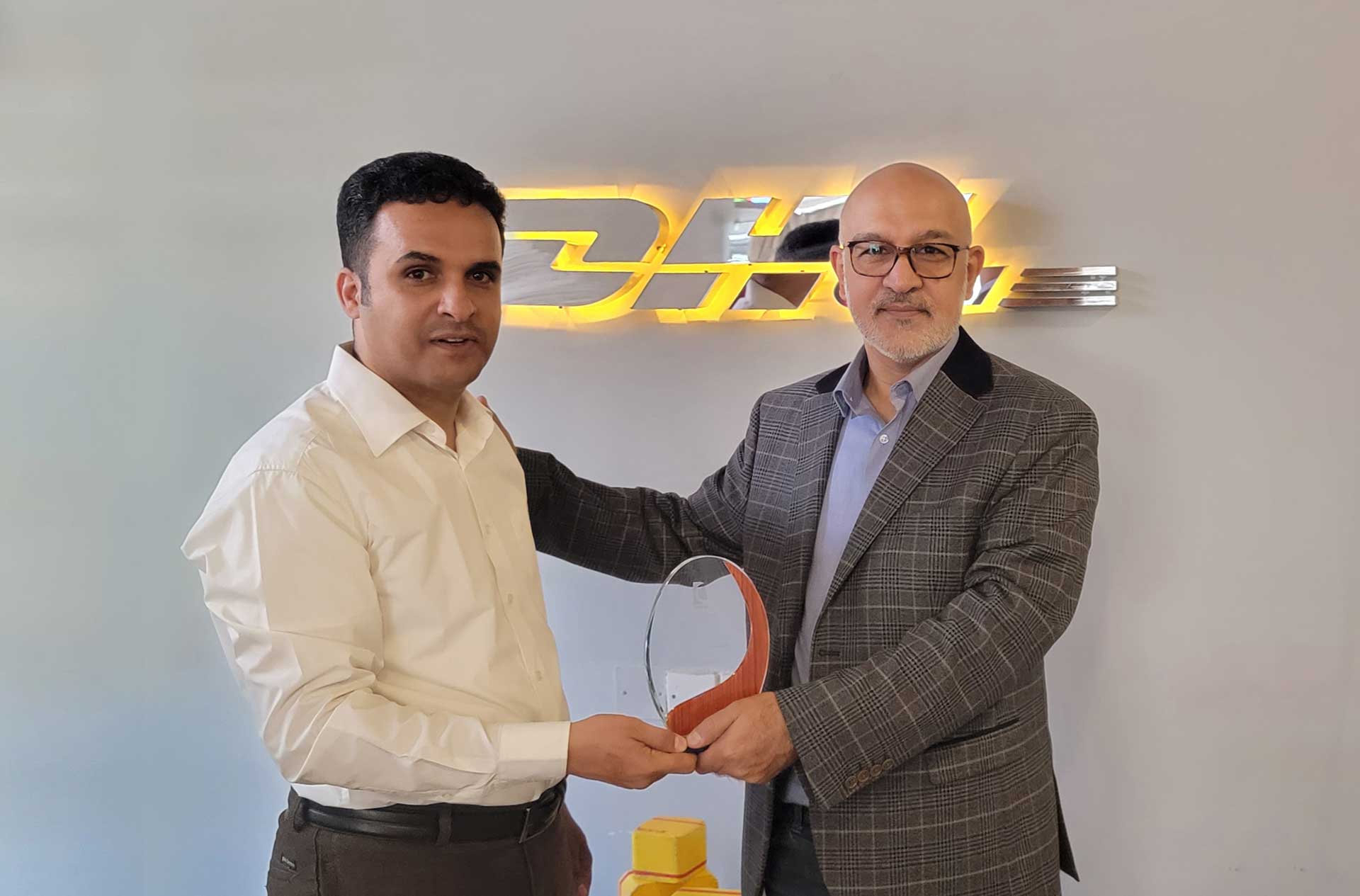 Universal Group of Companies always seeks excellence in all its transactions. Therefore, DHL Express - Yemen, a company of Universal Group, is proud today to have received the IT Excellence Award 2022 for Emerging Countries and Agencies within the Middle East and North Africa (MENA) based on DHL Country Office classification. Where our company has received this award for meeting all the IT Key Performance Indicators (KPIs) in addition to providing the appropriate technical support, and related training, improving IT infrastructure, providing the highest standards of security and quality, innovation in technology management, planning, and implementation for our ESS and IT team and for innovation in customer service management.
This is not the first time that DHL Express - Yemen has received this award, as it previously won this award in 2014, 2015, 2018, and 2019. 

In his part, Mr. Jamal Omar, the General Manager of Universal Group, on behalf of Mr. Fakri Mohammed Abdullah Al-Shaibani, DHL Express - Yemen General Manager, expressed his sincere thanks and appreciation to all DHL Express - Yemen employees for this achievement and hard work, especially Mr. Malek Al-Shaibani, the IT Manager of DHL Express – Yemen.